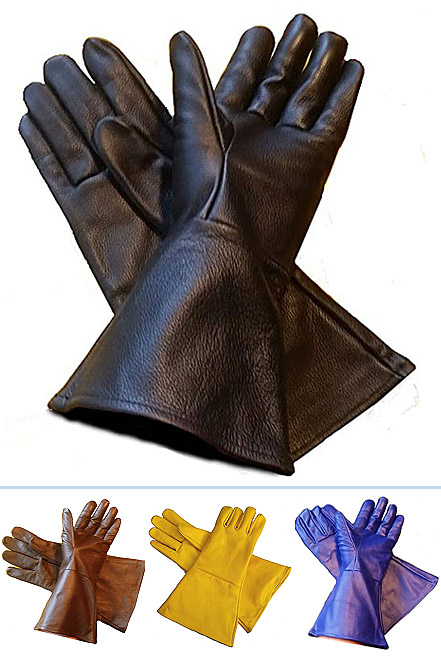 GAUNTLET GLOVES
We carry quality leather gauntlets in a variety of colors and additional stud/spots. Excellent for Renaissance faire or SCA fencing, combat or wedding, LARP or role playing, Halloween costume, costumes for any medieval, gothic, renaissance, or SCA wedding, Imperial Tie Fighter Pilot clubs and preferred vendor for the 501st Garrison group, western black powder rendezvous, Harley riders and bikers, civil war reenacting, Father Christmas and Kris Kringle, Shakespeare theater costuming garb, and more.

These are fine leather gauntlet gloves that run a little thicker and tougher than our calf skin gauntlets. These have become a first choice for many of our SCA Heavy Fighter customers. They also make a great choice for cosplay fans or new renaissance faire goers who are looking to get into garb for less than premium prices.



Heavier leather for a 'stout' feel and tougher resistance.



Unlined leather gloves for better breathability and feel.



Internal seam construction for a smooth outside finished look.



Gauntlet cuff is approx. 5"-5 1/2" long (depends on size) with full-stitched hem.



Glove cuffs can be decorated with optional round or diamond-shaped spots.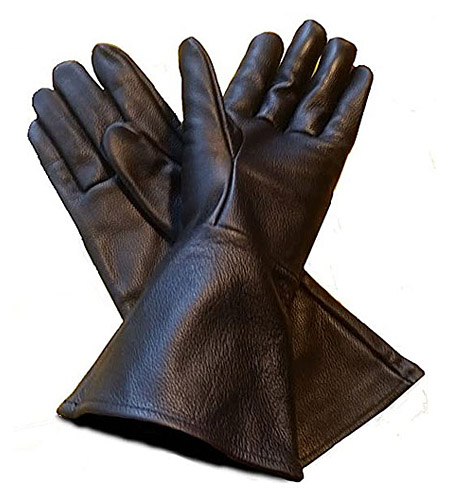 BLACK
$30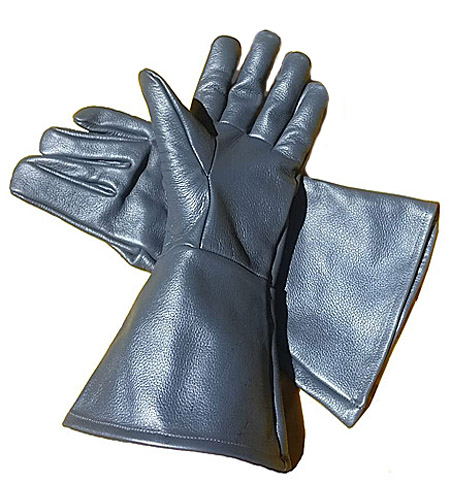 SILVER PEWTER
$30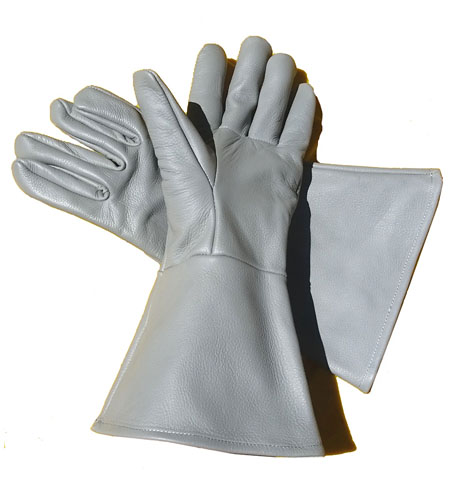 DOVE GREY
$30

DARK BROWN
$30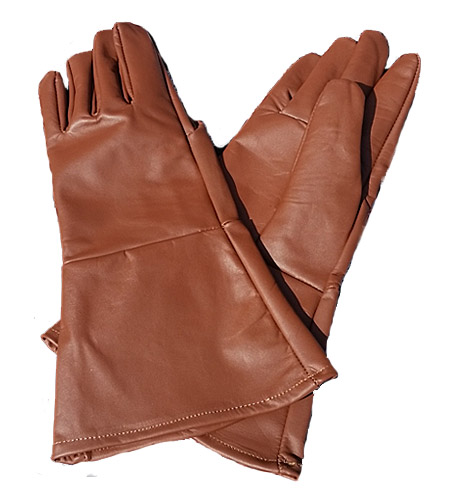 TOBACCO BROWN
$30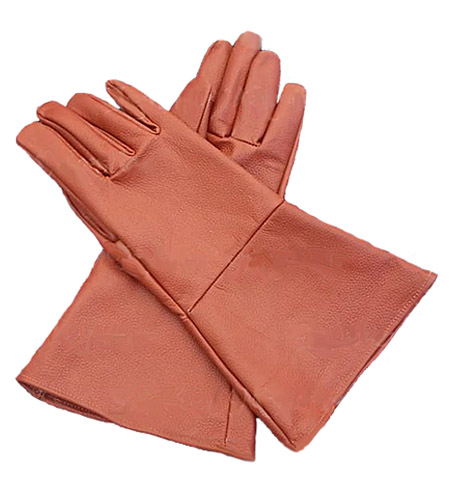 RUSSETT BROWN
$30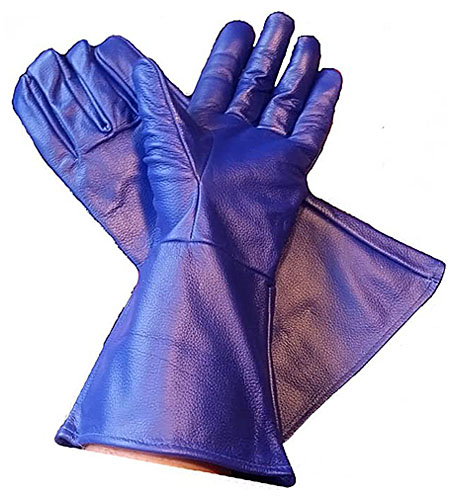 BLUE
$30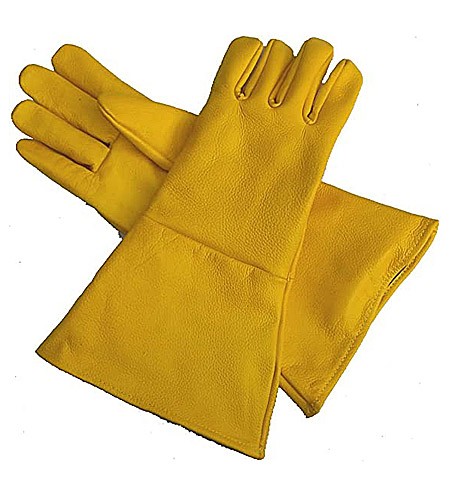 YELLOW
$30

RED
$30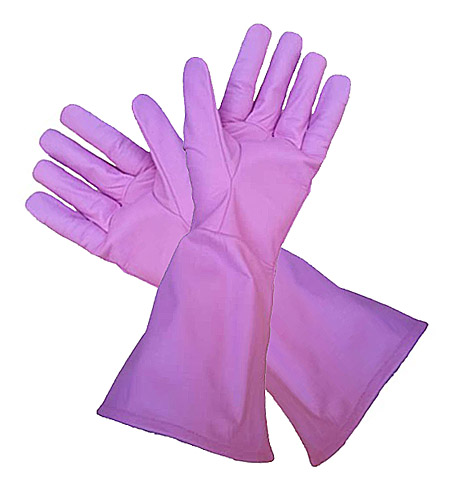 PINK
$30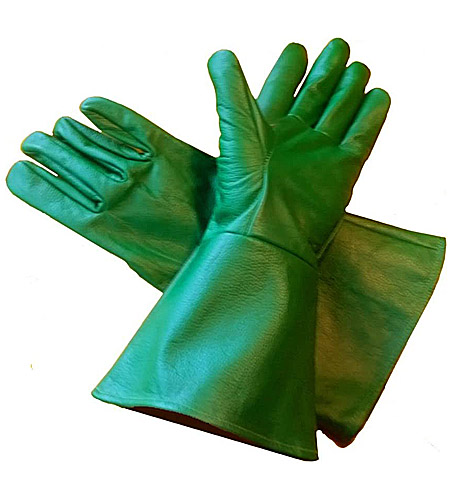 BRIGHT GREEN
$30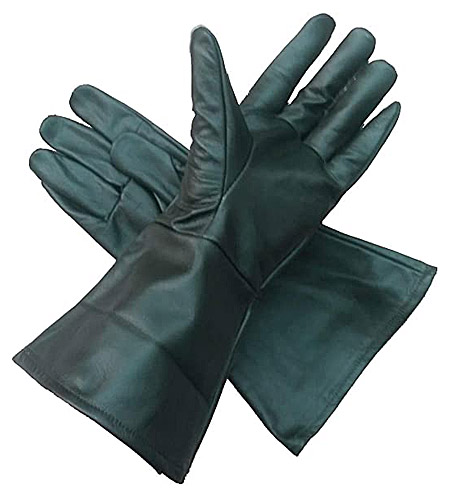 VERY, VERY DARK GREEN
$30

PURPLE
$30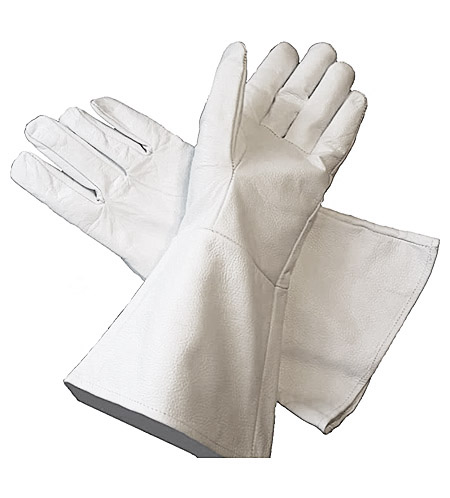 WHITE
$30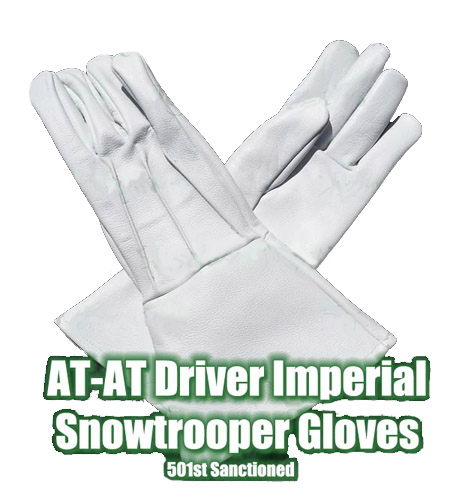 WHITE SNOWTROOPER
$50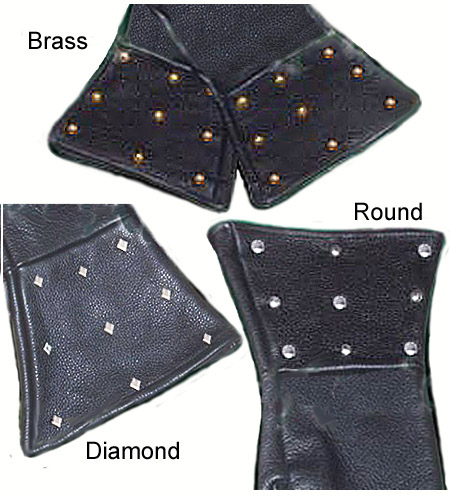 STUD SPOTS
$5

CHART